I. Release Notes
Current Version: 7.1
Requirements: Ossn >= 7.1, Disable Member Self Validating, Display Username, Login With Mobile Number NOT installed or disabled
GDPR affected: No
License: GNU General Public License v2
II. Purpose and Usage
Registering with just one click? Who of us has never dreamed of that. With Anonymous Registration this dream comes true allowing curious visitors to easily access your site without having to disclose any personal information.
Your frontpage will look like:
and the prospective member can decide whether to register as just a random 10-digit number or with an individual username. After having clicked Create Now! a window with the login credentials pops up: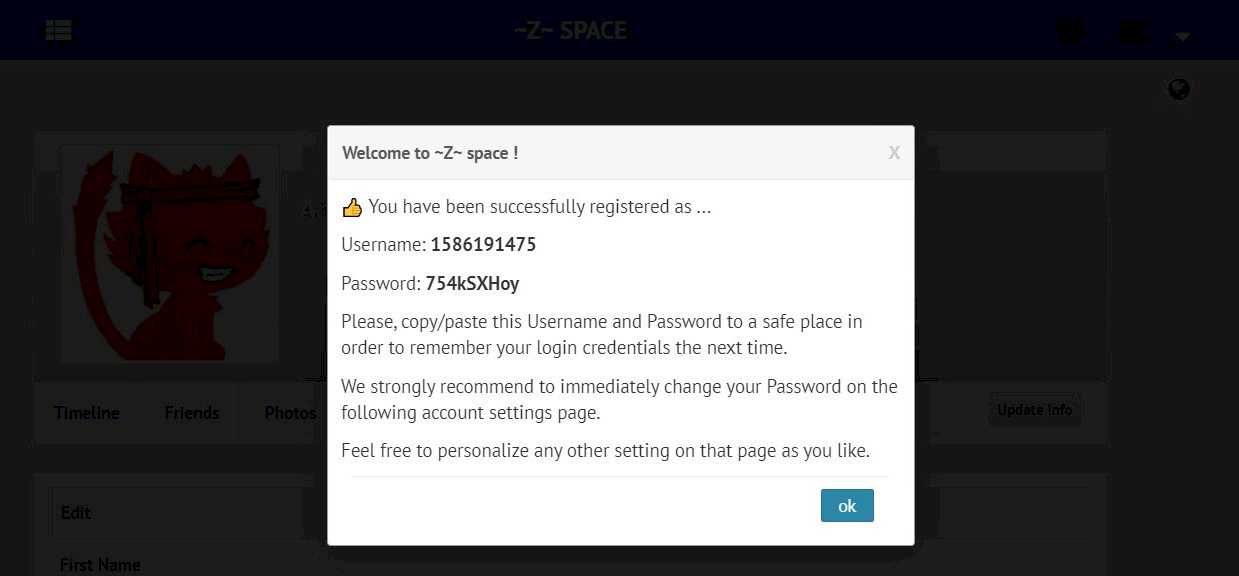 As you will notice with the next step, Anonymous Registration indeed has created just another regular account: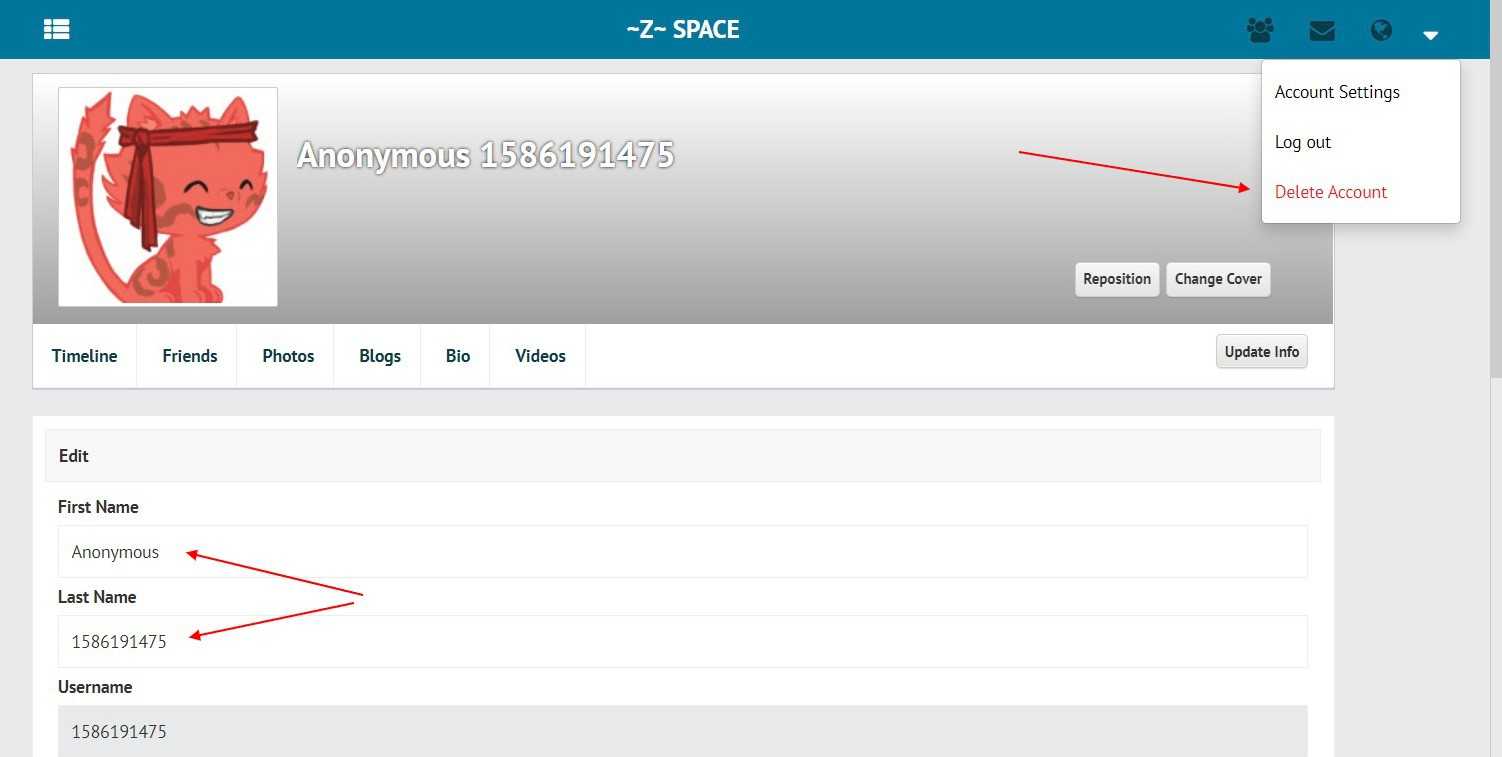 and it's up to your new member to either delete the account right after registering, stay anonymous, or to personalize his data.
When using Anonymous Registration in conjunction with Member Avatars your member might even get a nice profile picture instantly.
III. Changes
V 7.1
added Hungarian language file
verified PHP 8.2 compatibility
V 6.1
Ossn 6.x support
verified PHP 8 compatibility
Outdated Ossn 5.x releases
V 1.2
the pre-requisites reCaptcha and GDPR needed by V 1.1 have been removed
added Chinese language file
V 1.1
allow registering as a random number or with an individual username
added Indonesian language file, license update
V 1.0