I. Release Notes
Current Version: 7.2
Requirements: Ossn >= 6.0
In order to work flawlessly with embedded videos, you first have to upgrade your installed OssnEmbded component with this pre-release of OssnEmbed 6.0
License: GNU General Public License v2
II. Purpose and Usage
This component is collapsing the visible part of longer postings and comments.
Figure 1
Clicking the ... Read More link will uncollapse the remaining part ...
Figure 2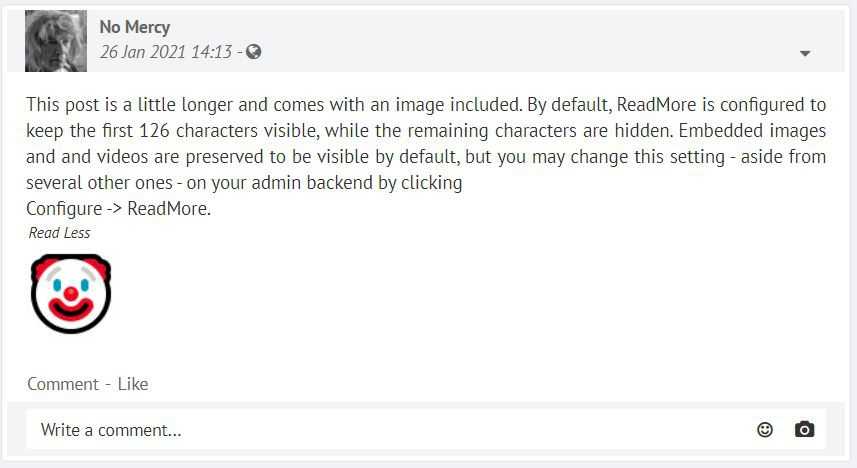 Clicking Read Less will collapse it again
III. Changes
V 7.2
Ossn 6.x support
verified PHP 8 compatibility
removed custom wall post embed action
configure admin backend adapted to bootstrap 5
Outdated Ossn 5.x releases
V 7.1
added support for Hash Tags component
keep urls clickable in collapsed mode if possible
V 7.0
changed former content-height based trigger by a character-count trigger
added several customizable options on admin backend via Configure->ReadMore
V 6.1
adapted requirements to Ossn 5.4
V 6.0
rewritten event handler with translatable Readmore/Close links
added collapsable comments
V 5.1
disable auto close of uncollapsed content when new posts are loaded.